From February to April, you are welcome to visit our photo exhibition of Evelyn Bencicova, a young, upcoming photographer from Bratislava. In her relatively short career she has already worked with numerous international clients such as Gucci, Dior and Cartier as well as cultural institutions such as Kunsthalle Basel and the Slovak National Theatre. In 2016, Evelyn won the prestigious Hasselblad Masters and BronColor GenNext award.
In our atelier 'House of Wdstck', we showcase exclusive works of Bencicova, inspired by old Dutch masters and still lifes. The precision and the beauty of paintings from our national history get a new dimension through the lens of Bencicova. For Wdstck, Bencicova created portraits of pairs who interconnect with each other in an estranging way. To simulate the typical interplay of light as seen in Dutch paintings, Bencicova uses artificial light for the first time in her career.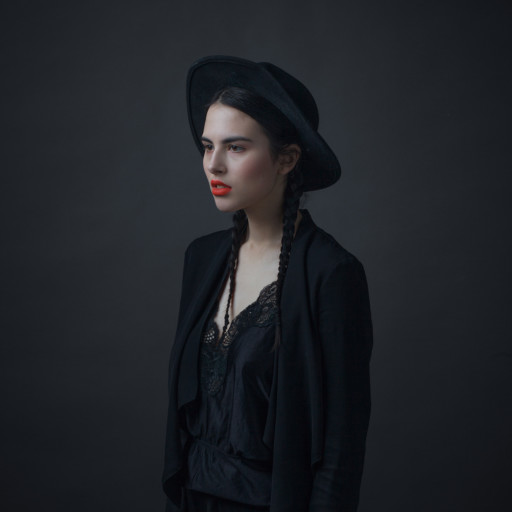 Natalia Evelyn Bencicova (4.12.1992) grew up in Bratislava, Slovakia and studied fine art and new media at the University of Applied Arts in Vienna. In her work, she tries to merge the conceptual with the visual aspects of photography while leaving space for creativity to happen.
Photo exhibition 'Evelyn Bencicova'
Date 3 Feb  – 28 Apr '18
Opening hours Saturdays, 12 – 18h
House of Wdstck, Papaverhoek 23, Amsterdam North
Fine Art prints by FotoLabKiekie